ROYAL ENFIELD SUPPLEMENT
I'm sure a lot of things were left out to keep the size down. I would have liked to put in a time line to get an overview of the history and a names index would be handy (and so I can check if I'm there!).
And what, no "ooh ahs" or "you can't do that kid"?
I hope the above is helpful either for the second edition? or from the historical point of view.
The book did bring into vivid focus my time at RE and helped with my memories.

BOOK EDITS.

I've got a list of disagreements with the book, some are probably transposing errors. Never a technical book without them. Perhaps I can be so bold as to publish them here?
Introduction. "Stretcher instead of a sidecar": Does this mean instead of a sidecar body?
Page 25. Mount Olympus is 9558 feet and is in Greece!
Page 28. Stretcher instead of a sidecar again: sounds like word processor overuse.
Page 117. I never saw a Berkley 3 wheeler at RE. Only a 4 wheeler. I didn't think it was a 4 seater either. 3 seater maybe if the back seat passenger was under 6!
The Berkley
Frank Rickards was in the experimental before me and was out by 1959.
Brian Crow's accident was in 1959, not 1957.
Page 124. MacGowan (Mac): 1947? - 1967. From 1957 more likely.
Page 125. MacGowan: Gearbox was NOT on test. Crash at MIRA.
Page 126. Mac's redundancy: 1961? Any news of his mate Greg?
Page 147. Reg Brambleby 1963, does not agree with Page 150.
Page 164. Berkley was 4 wheeler, and had Meteor not Constellation engine.
Flywheel not cylinder head fitted with extra bolts. It was designed to Lloyds insurance specifications for marine use and needed 4 studs. 6 were fitted, not 8.

GENERAL.

1957 was a time you could buy a light lunch of chips, bread and a cup of tea for 5p! "Bridge on the River Kwai" in colour was showing at the cinema. TV was black and white.

Brickwork glowing in the sun on large buildings reminds of Redditch. Very attractive to see so I hope progress and ring roads are not affecting the old scenery.
Things must have changed in Redditch since my time - there was not a single Chinese restaurant.

I like Anne's Xmas card of Unicorn Hill which I remember was practically free of shops, and shops resembling those on the card were in Alcester Street (the high street in my day.)

I went to the IOM in 1960; had a fabulous week. Sold Mervin Panting my autograph book. Had autographs of J Hartle and Phil Irving in - can't get them now!

The Berkley 3 wheeler was around in the early 50's and fitted with a 2 cylinder 2 stroke Anzani engine. They upgraded to 4 wheels for racing and fitted the 3 cylinder 500cc 2 stroke Anzani engine. This engine needed constant tuning because of its 3 carburetors and 3 contact breakers. The Enfield engine had far more power and did not need a tune up between races.
Crowie drove me in it as a passenger at MIRA and got up to 100mph on the inner (low speed) track. He didn't seem to fear the brakes, either.

Brian Crow's crash at MIRA:
I was sent out to run in a Constellation and went quite fast on the motorway. I think they wanted a production sample test, definitely not to test the gearbox! Crowie was pleased I went fast as it would free the bike up for the speed test. Next day Merv Panting, Crowie & I were at MIRA with a Prince and the Constellation.
I was first there for Crowies crash. He was in third doing 90. Time leads to exaggeration! Merv was there as well.
I dashed off on the Prince as soon as I saw the crash. Crowies first words were "pick up the bike Jack". He went to hospital, but left the scene in a car I think from the control tower.
Royal Enfield (Albion) gearboxes have an output shaft sleeve on the mainshaft which rotates at a slower speed except in top gear. The box can seize in the lower gears but is not likely to seize in top. So: he seized in 3rd. Top speed in third about 95 mph.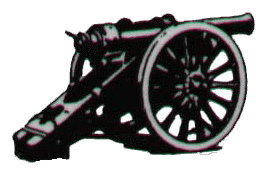 TECHNICAL ISSUES

Oil Cooling: We fitted an oil cooler on a Connie and lapped the MIRA banking fast.
| | |
| --- | --- |
| Without cooler: | Oil got hotter lap by lap and never reached a peak. |
| With cooler: | Oil reached a plateau after about 5 laps, at a lower temperature. |
Five Speeds
I rode a 5 speed Crusader Sports, not impressed with all those neutrals, poor design of the indexing system. And the gearing was too high so you had to use 4th a lot.
I also rode a 5 speed Constellation, and didn't think the extra gear was needed. Made for a busy rider.
Crusader Design
I thought the Crusader was a simple design with the great benefit of all the oily parts on the left; the contact breaker and the alternator were on the right. Would have formed the basis for new models for any of the contemporary four strokes.
Separate Exhaust Pipes
I was always amazed by the popularity of separate exhaust pipes on the twins. Why did the owners want to give up 1.5 horsepower, easier chaincase removal and quietness? Owners need educating.
We used to call 2 into 1 pipes "siamesed" which is not politically correct. Siamesed twins are now called "conjoined".

I remember working with Tony Wilson Jones on 3 jobs.

We needed him to help on some breather tests - the ones with the tiny discs - because he had a watch with a sweep second hand! We set up tests in the back dyno room and tried the breather mounted vertically, horizontally (best) and without discs.

He held the then high tech noise level meter for Constellation noise tests at MIRA. We tested several mufflers and several builds of 4" mufflers. One test was with the outlet slot blanked off. (Leaving rattles and tyre noise etc.)

The big muffler was very quiet but made the bike faster. My fastest run at MIRA was 111 mph but 108 mph with normal muffler. I was a bit too tubby for faster speeds.
We later got production to make up an exact copy for customer test. First time I saw it was when the selected customer sent it back as bike too slow.
Brand new bike, beautifully chromed muffler exactly the same as we had tested on the outside. Inside was a different story. Not copied at all. Completely solid. My speed at MIRA - 85 mph. It was very quiet, though. A lack of liaison between us and production and the end of a marvellous chance of competitive advantage.

Booster Ports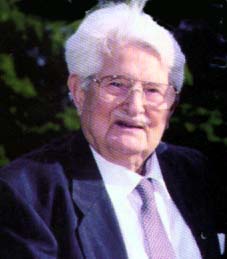 Joe Ehrlich (Herman the German?) designed a top half* for the Prince. Recent photo (2002) at left.
It had 2 large blind booster transfer ports with small outlets to the cylinder and blanking plugs on the outside end. The ports matched holes in the piston skirt.
I rode the Prince with this conversion; It was good for an extra 10 mph, but was never adopted. Another lost chance of competitive advantage.
* Cylinder barrel, piston and head.
Scooter
I can't remember the name of the draftsman in the jig and tool drawing office, but he was very good. He drew up a scooter and it was tested. It was styled to look similar to Vespas or Lambrettas and did look nice.
German and British scooters looked a bit like motorbikes (and handled better for it), but all missed out in the market place. Well we didn't proceed.
We had a turn out in the experimental dept. I remember an engine with slide valves. That "junk" would be worth a fortune now.
Made some extra money one weekend fitting thinner? head gaskets to new Meteor Minor Sports bikes as the mod was needed to get the power claimed by the sales department.
Alloy Barrels
We tested several experimental aluminium alloy cylinder barrels with great success. The common feature was the ability to run a higher compression ratio, and get more power and economy.
We tested a 350 bullet. The barrel was made by JV Murcott. The first one lasted 25 hours on the test bench, so the next had a higher silicon content liner.
This lasted 100 hours on the bench AND on the bike. I rode miles on that bike including to Wales where our web photo was taken.
We loaned the bike to the press. Laurie Watts had it for a while and we stored his Dreamliner. I rode the Dreamliner to Laurie's house to pick up the Bullet. I thought the Dreamliner was very noisy.
Laurie would have liked the alloy engine in his Dreamliner. It had far more go.
Cross Manufacturing supplied a Crusader Sports plain aluminium alloy barrel which had a special piston with wide flat bearing rings of a special sheet metal. With a high compression ratio, this bike could fly. I got 85 mph at Mira. The bike was a normal Crusader with an 80 mph speedo which went off the clock! I rode that bike miles as well.
Another lost chance of competitive advantage.
We tested a Constellation with alloy barrels with nowhere near the great results we got from the singles. Don't Know why. Ask Michael Cross.
I had a very warm and polite reception from both these firms (JV Murcott and Cross) when I visited them to deliver something.
Woodruf Keys
An Enfield design fault was Woodruf keys. Theconnection would come loose. I bent the valves on a Constellation when the camshaft stopped turning. My Crusader clutch stopped driving the gearbox several times and was fixed at the side of the road. Likewise the camshaft drive. The cure was to ignore the torque tightening spec. and get a weight lifter to tighten the nut.
Diesel Motorbike
There were always rumours that RE was bringing out a diesel, based on the "350" diesel engine. They were not true. But guess what? You can now get a 350 diesel in India.

PEOPLE
My time at RE
I was an apprentice from 1957 to 1962.

They must have had a safety drive just before I started. The new starters including me had an induction talk and were told that an apprentice, Brian ? had lost his eye because of a splinter from a sharpened reamer used as a chisel. Brian nearly got the sack they said. The practice continued!

After 3 weeks in the gauge room (Brian Giles), I spent 6 months on the capstan lathes under setter Howard Goodall. Worked like mad to make money and gained about 6/- a week extra. Definitely a good incentive.
Across the gangway was Hubert on the threadmill. He ran two machines and was always in a lather of sweat. Hubert had one machine running while he loaded the other. I had a go once but could never finish loading before the other finished.

Next I went into the service deppartment for 6 months. Mostly on motorbikes but did about a month on pushbikes. I felt quite insulted being put on pushbikes but learnt a lot under Ted Pullin.

Lesson 1: take the saddle out and stand the bike on a low bench upside down on a spike fitted up the seat tube.
I also remember a customer complaining about his Model G steering poorly. I went out to get the bike and he had his wife and luggage of four large suitcases - 2 on the panniers and 2 on top on his way for a holiday. Customer was advised accordingly. Lucky the bike had a solid frame.
We used to marvel at the damage to telescopic forks after an accident. The front wheel would be back by the footrest. In contrast, girder forks were hardly bent.
My next move was back to the machine shop milling the flat on oil pump bodies. Permanently burnt thumb and forefinger as the parts got hot. Luckily I was only there for 2 months.
Now I moved into prized experimental department.
I came in after Frank Rickards. He looked like Albert Finney's Arthur Seaton in Saturday Night & Sunday Morning. He was there for several months and did all the good riding. I did mileage on the Prince.
I remember Frank (older than me) and Mick Bowers (younger than me); both dealers sons and born in the saddle. We took a big head Bullet with crazy looking USA made cams to MIRA. Frank was lapping the banking well over the ton and I wanted a go. When Frank came in I borrowed his helmet, gloves, goggles and jacket. He said "does he want my boots as well?"
Frank was a great sporting rider and did lots of daring things. One day he went to MIRA to do fast miles on the Constipation Airflow. He reported to the control tower then mounted the bike to start testing. His foot got caught on the footrest and he fell off at zero mph. Cracked the fairing and ruined the test.
The Prince was quite good fun, but definitely the bottom of the range. Actually the Prince was ok as a commuter. I would rather use one today than any moped. The drawback was junk Dunlop tyres with no grip in the wet.
We always had crash helmets, and new Barbour suits when I was in the experimental. Better times were coming.
I rode on the Belgian Pave at MIRA and Lenny Rudge's Dad lent me a body belt. I had visited Lenny in hospital so met the dad. They lived in Clive road, round the corner from my digs. Mrs Jones's notorious boarding house, I think it was 22 Hewell road.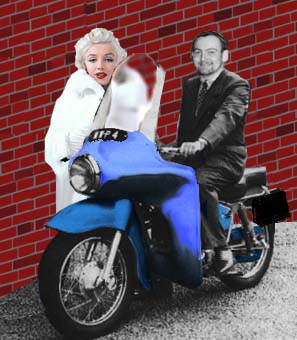 A publicity shot of MWP 4 Crusader Airflow.
I bought MWP 4 from the company. Reg Thomas had been using it.
Supposedly the prototype but was a second edition more or less production. They took the plates off the original. Switching plates is illegal but they did it a lot. Naughty naughty.
I later (1964) rode MWP 4 from Johannesburg to Port Elizabeth. 700 miles in 3 days and I got 100 mpg. Mind you it is down hill all the way.
I missed National Service by 1 month. We all watched the notice board for our turn, but it was abolished just in time for me. A lot of apprentices went in and enjoyed it, some deferred until the apprenticeship was completed but still had to go in.
After the experimental department, I moved to the diesel drawing office under Geoff Bromley.
My last 3 months was in the diesel test under Harold ?
Others
Crowie had the key to the foreman's toilet if that was a privelege. Staff were a step higher again, even the post girls.
I remember a story (via Crowie) about Tony Wilson Jones. He was at MIRA for bike tests and decided to have a go on the Belgian Pave with his Morris 10 or whatever. The car went about 15 yards before the fan went through the radiator!
I also didn't think Reg Thomas would "not really understand" Tony Wilson Jones. I thought he spoke in a clear and simple way, nothing above the head of his audience.
Crowie would have had more problem. I remember his puzzled look when Bruce Main-Smith from Motorcycling kick started a Harley Davidson when it was in gear. You could only do that on a British bike on snow or on the centre stand.
A story about Crowie. He drove the Berkeley and when overtaking a truck the windscreen went into the tray. Berkeley verdict - "this happens a lot". The car is very low, but real fun. They should make one like it with a Suzuki 1100 engine!
Thoughts on Brian Crow:
For a start he looks like Paul Keating. He was good looking and sociable and a self reliant sort of bloke. Just the type to stray. But he must be on the point of having great grand children. I bet his new lady is younger, and bustier.
Naughty fella, but not alone. You must send him to South Australia.
South Australians are crow eaters - get it?
Jack Booker I remember as a great guy. Never heard him go crook or complain about anything. Born 1909!
So three JB stories, all told to me by Crowie, the man from STUD ley.
He got his broken nose when he rode a bike up on to the maintenance stand (as described in your book by Raymond Jones). It was an Indian with a foot clutch; he put his clutch foot down to balance and the bike leapt off the ramp and he hit his nose on the central heating radiator.
He was at MIRA and saw the 3 humps used to see if car springing made you sea sick. "I can p--s that at 70".
He did and jumped all 3 - just!
Alistair King and Bob McIntyre were guest riders trying a race Constellation at MIRA.

JB to AK "is it as good as your 500 Norton?"

AK "about as good as me 350"
I remember a "kid" in the maintenance department, I used to call him "torchy" (the battery boy of TV.) RE had lots of batteries on charge and they were his problem.
I often wonder about Bert in the service dept. was injured on his way to work a few months before I left and I never saw him again. Someone parked on a hill in his drive without the hand brake on. The car rolled into Bert's path.
I wonder if he came back to work?
I remember Janet from the canteen when it was upstairs. Yes, I took her out. I think her boyfriend wanted her to get more experience. Didn't last long for me.
Her colleague was a very pretty 16 year old and attracted huge numbers of lads to the canteen. Got her first and last ride on the back of a motorbike, one night out (at the Palace). The seat was loose and when a car pulled out at Headless Cross, she was thrown off and killed. Bike rider was convicted.
Steve Stott of Plymouth Road was the face in the hole of a pretend soap advert, for a float in the Redditch Carnival parade.
Not my proudest achievement. I still object to advertising, but it is worse now than it was then.
I was on one of the official bikes in the carnival - Sports Crusaders. The following year I rode my own Crusader MWP 4 with the Young Socialist flag flying and a young socialist on the pillion. Much frowned upon by the RE management.
I remember Merv. as too much of a gentleman to pass anyone - he rode more like a chauffeur.
Now he rides in old bike races - How thing change.
Would be great to get Merv. to put his bike photos on the Internet. Didn't get his money from RE. Laying Marley tiles paid much more.
I remember a contract (dyno) tester named Tony in the experimental in 1959. We were not told why, RE was a very authoritarian place.
A Harold Seviour story from Geoff Bromley. Geoff had made a plasticine model piston for the 350 diesel. It had a bowl for direct injection. Harold flicked his cigar ash into it!
(Wasn't it Harold Seviour, the diesel director, who got a barmaid pregnant?)
Girls
Merv. was the lucky one choosing a wife. I remember Hillary, what a smasher! Didn't they have 5 kids? I also remember going out with Gill Thomas on the switchboard. Only other girl I went out with was named Anne; lived in Astwood Bank. Met her at the Imperial ballroom dance school. Not an Enfield girl.
Gill's mother worked in the diesel viewing room for years before her daughter came in on more money for less hours. Didn't think that was fair.

Tony Donachie went out with another switchboard girl for a while, can't remember her name but she had a twin sister working there. I'm sure those girls have a tale to tell.
"What sort of bike do you like, Tony?"
"I like a twin."
Tony Donachie
Tony raced his Crusader in scrambles without big success. Bike was named "Dianchie" and was fast but outclassed by the 2 strokes coming on the market at the time. He was far more successful as an amateur boxer, only lost one fight. He went out for a long time with Vivian Brazil, a gorgeous blonde. May have married her.
I went to Redditch Technical College with Lynette brazil, her sister. This college played an important part in many an apprenticeship, and career.
Some nicknames:
Tony - Wilson Jones
Chips* - Ron Rafferty (We would socialise together)
Spalds - Martin Spalding
Nidjer - Nigel Buckingham
Arch* - Tony Donachie
Crowie
Haybag - Geoff Hay
Gilbert (the filbert)
Steve Stott
Clacker - Chris Clarke
Peg* - Peggy in the canteen "Hey Peg" to get attention!

* Not if they are listening.

Overflow - Airflow fairing
Constipation
Contraceptor

The drawing office in my time, starting from Tony's office was:
Reg Thomas
Bob Humphries
Martin Spalding (apprentice)
Thelma ??
Lynda Batson - boyfriend: Clutching Clive
Jim Freeman
Diesel:-
Me
Dorothy Simmonds
Geoff Bromley
We would attend the Motorcycle shows at Earls Court each year. Ten bob a head if you filled the bus and I think RE would supply the tickets. We would keep one seat for anyone who had over imbibed.
The lads would go straight to the Enfield stand for a few free drinks then off to Soho. I don't know what they got up to but we never lost anyone, although some had to be helped to find the bus.
We often hired the coach from the depot next to my boarding house, which was just past the bridge going to town from the factory. Dennis Jones was a driver there and my landlord. Him, Eve and daughter Jenny - thats another story.
We went to Hawkstone Park, apprentice Xmas dinners and visits.
At the dinners we would try and work out expensive drinks for when the bosses would buy a round. Port & brandy was the most expensive; I would go for gin & orange. They could afford it!
MORE FROM ANNE BRADFORD
I began writing the Royal Enfield book because the house I live in is a replica of the original Givry Works where RE originated and the local historians thought it was Givry Works, although it isn't.
I discovered it was used as a factory by RE for many years. The history of my house was the early history of Royal Enfield, so I sent it to the RE club and asked if I could help them further. They asked me to interview ex-employees.

I have a Royal Enfield bicycle, pre-1912. I hope it was made in my house (and the factory next door to which I am attached and which has now been made into flats.

Alcester won the 'Village in Bloom' award recently.

Old friends at Royal Enfield

I see Merv Panting and his wife Hillary occasionally. What a splendid couple. Merv still races and has about five beautiful old bikes which he is doing up in a shed at the bottom of his garden.
His wife works at a printers and together we produced some old Christmas cards of Redditch for last Christmas.
As for Brian Crow - he is in disgrace. He has left his wife and was consorting with some other female last I heard. And after she had had five or was it six - children!

Often see Bob Humphries - he sings a lot. Never married, beautiful bungalow.

Jack Powell Jack is 92 and worked in the toolroom, he can remember you. He is quite a small bloke, quietly spoken. When Royal Enfield closed down he bought a fishing tackle shop on Mount Pleasant.
His son Danny Powell has absconded with another woman! Fancy that! He was nearing retirement age and not of prepossessing appearance. His fishing tackle shop has closed!

Anne finds, to her surprise, that she is the only authority on the Royal Enfield car.
Albert Eadie, the MD of Royal Enfield, was really keen to get in on the car market. They spent (in today's money) millions of pounds and employed managers from all over the world in car production from about 1900 to 1908. They made cars for eight years, for two years they had a huge factory dedicated to nothing else down the road from me.

A Mr Solloway collected up all the information with lots of pics (of poor quality) in the 1960's and put it in the library on condition it was never published. As I live in Enfield Road and my house was used by Royal Enfield, I heard all about the car from the locals so was able to use the information in the library to verify the facts I had heard. I give a 45 minutes lecture on the RE car so I could send you this info. I don't see why we couldn't use some of the pics.

Although Mr Solloway put the information in the library on condition it was never to be published, I was able to gather the information from local people before I read Mr Solloway's work. I must admit I was able to fill in an occasional name and date from his writings. There are photographs other than those in the Solloway collection.

Sold out of Royal Enfield books by 14 November 2000.
---
Are you in the Royal Enfield Club? 2,000 members world wide.
They do an interesting little magazine. I am sure they would love to hear your reminiscences.

The address:- is Malcolm Parry,
10 Daimler Close,
Northampton,
NN3 5JT
Tel: 01604 787813

Jack Moore