JACK'S Battery and Hybrid Vehicle Web Pages
What is a Hybrid Electric Vehicle?
A Hybrid Electric Vehicle (HEV) is a vehicle with at least two sources of motive energy.
(University of Warwick in England)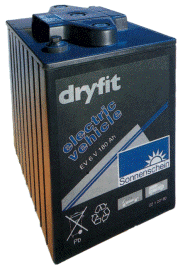 Batteries:
All electric hybrid vehicles need a battery.
Batteries
Table of Battery Types (Mostly from MIRA* )
Future Battery Performance (USABC) *1
Flywheels also store Energy
Super Capacitors Fast charge and Discharge (Item 5)

An Australian supplier: Cap-XX Pty. Ltd.

And from Switzerland: Maxwell
Electric Vehicles:
These need motors and controllers like those in hybrids.
GM EV 1 *
Honda EV Plus *
Electric Vehicle Symposia *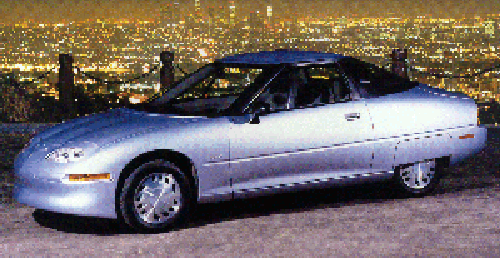 Bluebird Electric Car Record Attempt *
Berkeley Electric Car
Bikes
Hybrid Electric Vehicles: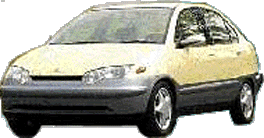 Toyota Prius * Picture, right.
Honda Insight
Honda Civic Hybrid
Hybrid Vehicles *
Hybrids (California Government)
Dodge Intrepid (A US enthusiast at Simplenet.com)
U.S. Depertment of the Energy Hybrid Page
<!A HREF="http://suhep.phy.syr.edu/courses/PHY105.96Fall/Termprojects/Projects/Cars/links.html"> List of Hybrid and Electric Vehicle Websites
Components:
Propshaft Hydraulic Energy Storage - Permo-Drive
A New type of Engine by REVETEC
Other Sites:
News from 1997 US Tour de Sol

Reference:

* MIRA - Motor Industry Research Association, Nuneaton, England

*1 USABC - U.S. Advanced Battery consortium

Hybrid cars - somewhere over the rainbow!
Jack's Home Page
E-Mail: Jack Moore
<!SCRIPT language=Javascript>